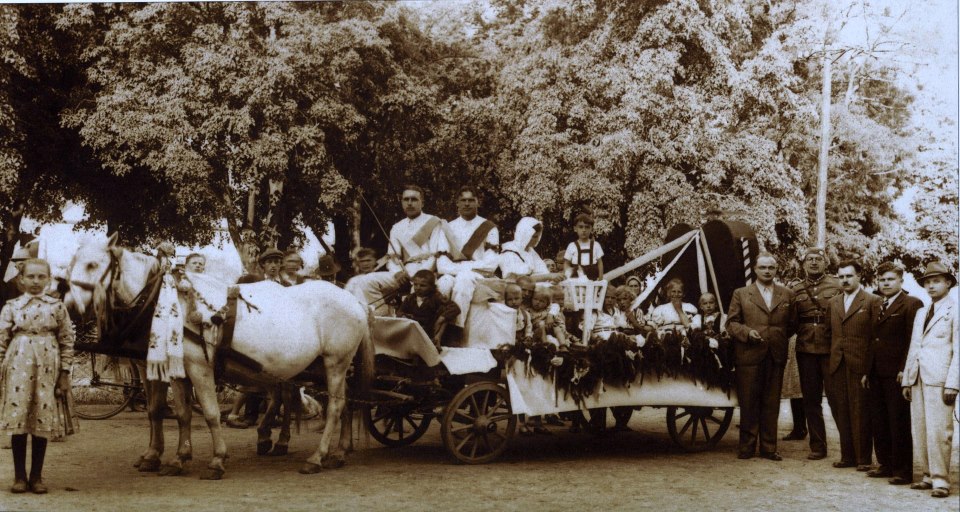 Mothers Day in Snina 1937
Ahoj! Hello! These pages provide strategy assistance to English-speaking researchers of immigrants from the regions of present-day Slovak Republic (Slovakia). This collection also provides a contemporary and historical perspective of the region through essays, documents and photographs.
My research focus is on Eastern Slovakia (Slovak Republic) / formerly Czechoslovakia / formerly Upper Hungary. Primary research areas include the peoples and lands in the Carpathian mountains and immediate borderlands of Southern Poland (Galicia) and Western Ukraine (Carpatho-Rus). While there is a focus, all methods and tools referenced herein can be successfully used for researching throughout Slovakia.
I am thrilled to report that this strategy was the key to my family search success long before online material was available. Without any information to start with, I located my grandparent's Rusyn villages, connected with my new-found cousins in Slovakia and spent two weeks lving with them, in their villages, eating, drinking, sleeping and most importantly sharing and learning.
Along with this web site, I write articles and give presentations in publications, meetings and conferences througout the world. I am a member of the Carpatho-Rusyn Society , CGSI and The Lemko Association